Website Design & Management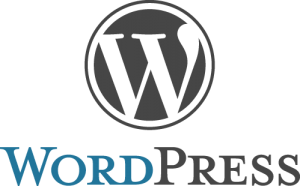 We currently develop websites exclusively using the WordPress platform. Although originally famous as a blogging platform, WordPress provides the ability to configure beautiful custom websites that allow for the end user to easily manage their own content. WordPress, developed through open source, is constantly being updated and improved, and is free to use for both individuals and businesses – forever.  Hundreds of specialized Plugins designed for WordPress allow websites to easily provide forums, photo galleries, back end optimization, shopping carts and more. Plugins allow for greater function and enable a website to grow in tandem with growth in business services. On top of all this, WordPress provides search engine optimization right out of the box, also for free.
Our goal is to develop beautiful and functional websites for our clients to meet their specific needs and then provide training so they can administer their site easily on their own.  Training is included in every website contract.
Sample Sites
Design and construction of website (new or redevelopment)  includes the following:
Up to 5 navigation pages (i.e. Home, Showcase, News/Announcements, About, Contact)
Customized WordPress template
Design & configuration of structure and navigation
Population of site with existing and/or new content/images
Tracking through Google Analytics (can use current account if available)
E-mail configuration (if not pre-existing)
One 1-hour training with site users for content updates and general administration accompanied by written support and occasional phone/email support for up to 30 days after site goes live
Design credit/link requested below site copyright
Additional Components (cost configured based on approximate development time)
Dropdowns/additional navigation/pages with content/images
Integration of blog and discussion components/registration of users
Website Search
Forms
Google Public Events Calendar set-up with starting content
Google Places registration, configuration, content population
Google AdSense
Google Checkout or PayPal (for simple payment processing – limited inventory)
E-Commerce and retail sites with inventory database and secure online merchant accounts are configured differently – quote available upon request.
Timeframe for Completion: 15-45 business days
NOTE: Most websites can be completed within 30 days of contract; however, additional time is estimated to anticipate schedule conflicts, workload and time for back and forth communications.
Expedited Site: approximate 15 day turnaround is available for additional fee of $300
Website Hosting and Registration (Annual) : $155
Website Management and Support Contract $135/month
(up to 3 hrs./month, invoiced monthly/annual contract; additional hours @ $65/hr.)
Call today to get this important marketing piece functioning properly for your business!