Careers
We currently have full and part-time sales opportunities available.
We prefer individuals who have previous consultative selling experience with small, local business owners.
Our independent contractors receive: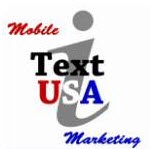 * Extremely attractive commissions (up to 50% of sales)
* Extensive training (video/internet/hands-on)
* Impressive inventory of state-of-the art mobile marketing products and services
* Effective, professional marketing tools to ensure your sales success
Sales characteristics we are looking for include:
* Honest and empathetic
* Hard-working and caring
* Good listener with exceptional people skills
* Open-minded and driven
Call or email us today to learn more about this exciting opportunity, and to receive our income projections.
Tim McCabe, President
tim@itextusa.net
(607) 339-9774