Social Media Management & Deployment
We have brought on board a team of social media professionals who can expertly handle every aspect of your social media marketing.
We create your social media strategy, generate content ideas, do the required research, create the content in your unique voice, and handle all the technical aspects of posting content and monitoring your social media presence. Social media is a marathon, not a sprint, and it requires a solid strategy and just a lot of hard work. Social Bee Marketing has the expertise and commitment to help your social media be a success, while freeing you up to do your job.
Our goal: To create a "Buzz" about your business!
What We Do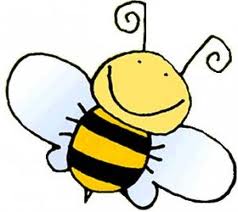 We research and create Facebook posts.
Tweets and blog posts in your unique voice.
We monitor and manage the interactions of customers with your social media.
Develop relationships with industry leaders on your behalf through social media.
Develop Social Media Strategies.
Because there are so many tools available for social media marketing, and so many ways to use those tools, there is no one-size-fits-all strategy.
Let us develop, deploy, and maintain your Social Media world.
Prices for Social Media
2 posts a day 7 Days a week- $550 a month
Facebook and Twitter: 2 posts on FB a day and 6-10 on Twitter: $900 a month
Facebook ,four square, Trip advisor or yelp: $650 a month
Facebook, Pintrest, trip advisor or yelp and foursquare: $800
All of these services: $1,200 a month includes linkedin
Two emails a month add another $100 to the monthly price for newsletter
We require payment one month in advance for all services. Monthly payments are
due by the 5th of every month.