Custom Branded QR Codes
To be efficient a QR Code campaign has to be structured and organized.
What is a QR Code?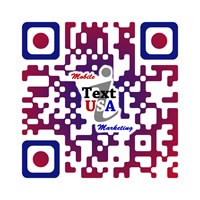 A QR Code is a two-dimensional square bar code, often black and white, that is found more and more frequently in advertisements. It can contain various kinds of useful information for consumers. For example it can direct the users smart phone to a web site in order to let them receive a discount. Or let them download a virtual business card into their phone.
In other words,  our QR Codes can add a digital dimension to your physical and printed material, enhancing your marketing campaign and increasing its impact on your customers.
Furthermore, QR Codes need not be limited to simple black-and-white color schemes. Our QR Code designs continue to evolve, with many attractive designs appearing in the market. We feel that the best QR Codes should incorporate your colors and branding, so that you can draw the attention of your customers and get them to scan your codes.
Let Us Customize your QR Codes!
 10 Commandments For QR Code Deployment
1. Choose your code Type, Website URL, Business Card, Email, Text…
2. Decide how you want to customize the QR Code, Colors, Eyes, Redundancy.
3. Use Contrasting colors between the code and the background.
4. The size of the code must be in proportion to the distance from the phone.
5. Choose the correct printing surface. It must flat and permanent ie. Coasters.
6.Optimize your QR Codes visibility, Put it where your customers will see it, make it bold!
7. Make sure that where your placing your code that your customers get cell service.
8. Explain the QR Code and tell your customers why they should scan it, deals, video.
9. Offer some added value. Couponing, instant discounts, exclusive information.
10. The QR Code Must Lead to a Mobile Optimized Site!
Our price for a fully custom and branded QR Code start at $169, bulk rates are available at request.