Total Marketing Management
Our Marketing Service Packages are organized into three categories:  Business Online Presence, Business Communications, and Bundled Options for multiple selections.  These packages represent alternative solutions for your business marketing at an affordable monthly cost and no large, up-front fees.
Business Online Presence:
Each of the packages below address the more static pieces of your internet presence.   There may be changes in your content throughout the year in each of these pieces, but they are typically small or predicated by seasonal content changes.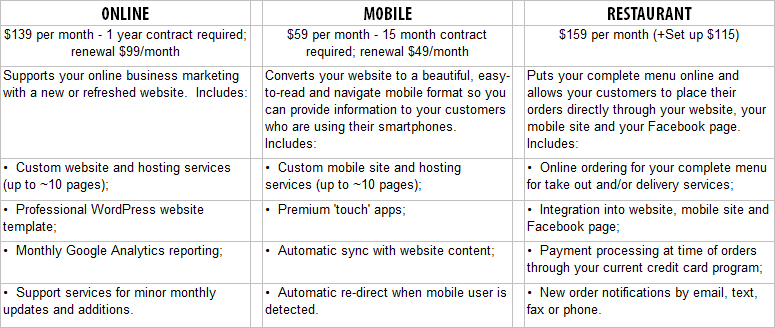 ---
Business Communications:
These services address your constantly changing internet messages – your sales, your special offers, and your ongoing conversations with your customers and the public.   These products are for your most pertinent, 'in-the-moment' communications for your business.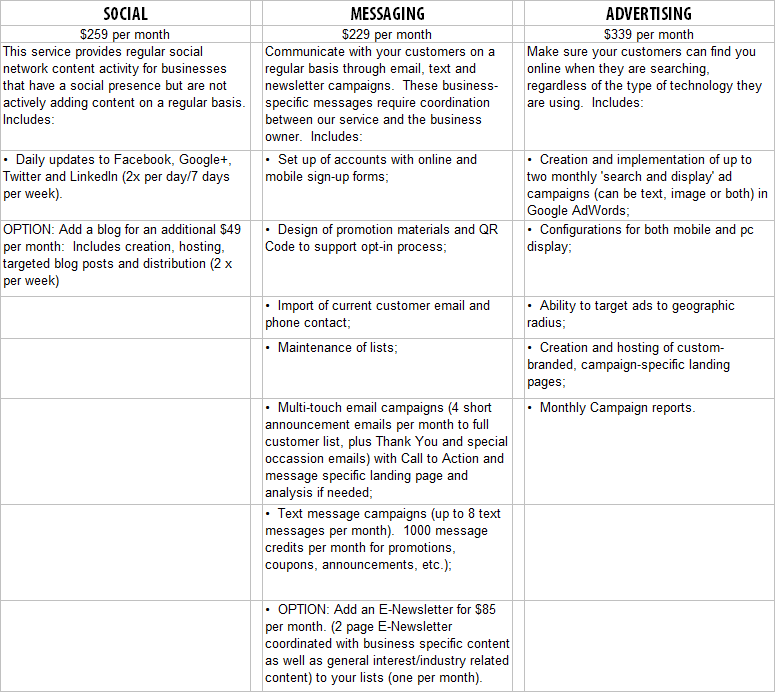 ---
Bundled Options:
Your business can add value and save dollars by combining some of our services into attractive bundled packages.

---
Additional Services
iTextUSA is a one stop solution for all your online and offline marketing needs. We provide you the finest services including: market research, offline marketing services, online marketing services, mobile marketing services, social media services, corporate branding services, search engine optimization services, and website design/development.